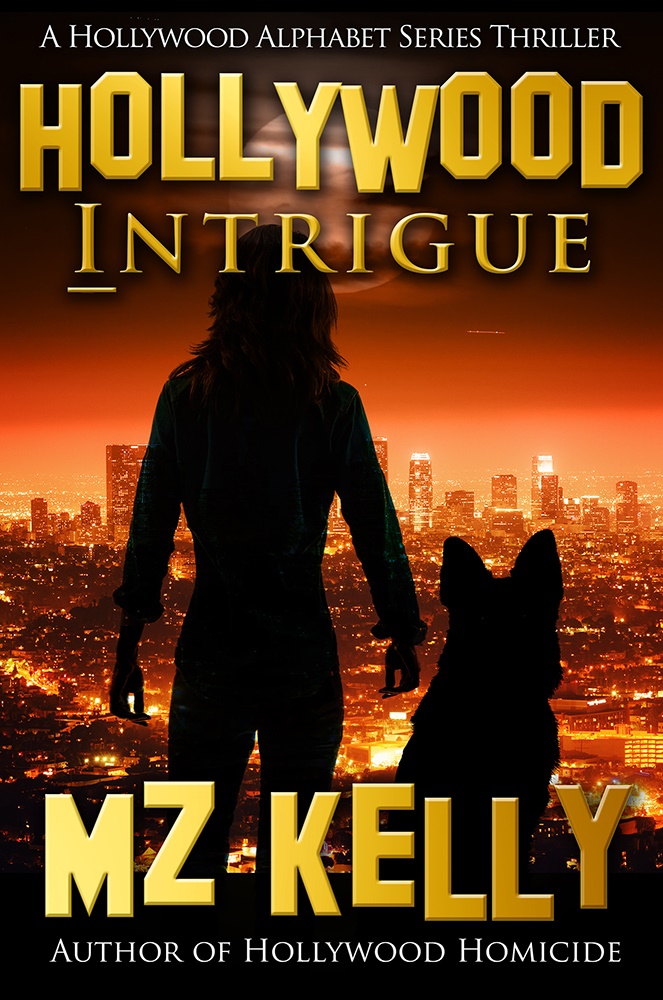 LAPD Detective Kate Sexton and her canine partner Bernie are back, along with hard-headed FBI agent Joe Dawson, in Hollywood Intrigue, the ninth book in the Hollywood Alphabet Series Thrillers.
It's a new year and a new start for Detective Kate Sexton. Kate's just moved into new digs, she's adjusting to life in LAPD's elite homicide unit, Section One, and she's moved on from her past relationship troubles. But all that suddenly changes when Kate and her partner, Ted Grady, get called to the scene of one of the most horrifying homicides they've ever worked. What follows is a string of killings that's bizarre, even by Hollywood standards. As they work the crime scenes and chase after a killer called The Prophet, Kate realizes he's taken a personal interest in her.
Throw in Kate's meddling best friends and private investigators, Natalie and Mo, and a hard-boiled, trash talking FBI agent she's worked with before named Joe Dawson, and you've got all the ingredients for another wild and crazy ride through the streets of Hollywood.