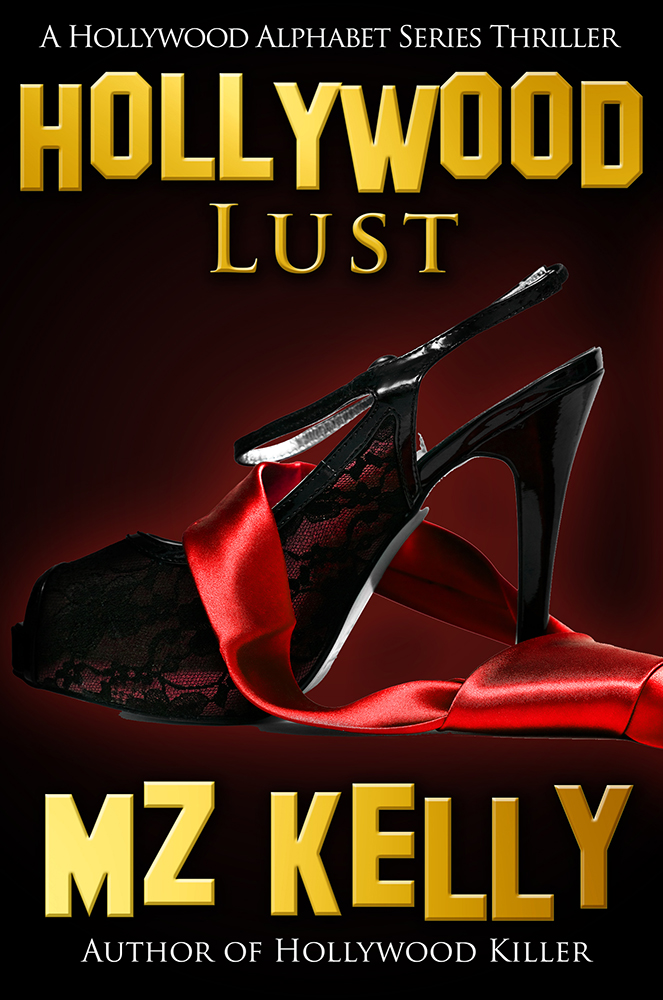 Hollywood Lust, the twelfth book in the Hollywood Alphabet Thriller Series, is a high-octane thrill ride that's three mysteries rolled into one.
While Kate tries to untangle a deep mystery that's at the center of her family life, she and her canine partner Bernie work with cold case Detective Leo Kingsley to try and solve a ten-year-old murder that's tied to the current homicide of a young woman. In the meantime, one of the most difficult and high-profile cases Kate's ever worked resurfaces when a radicalized group of terrorists known as The Swarm begins a killing spree. It's a race against time as Kate and FBI agent Joe Dawson try to stop the serial killings, at the same time she tries to solve the decade old murder case.
In the meantime, Kate's love life begins to heat up, while her meddling best friends Natalie and Mo insert themselves into her personal life, at the same time they try to unravel what might be one of the biggest murder mysteries in Hollywood history.
Hollywood Lust is a high-wire thrill ride, a page-turner, with all the great elements and returning characters that have made other books in this mystery series wildly popular.