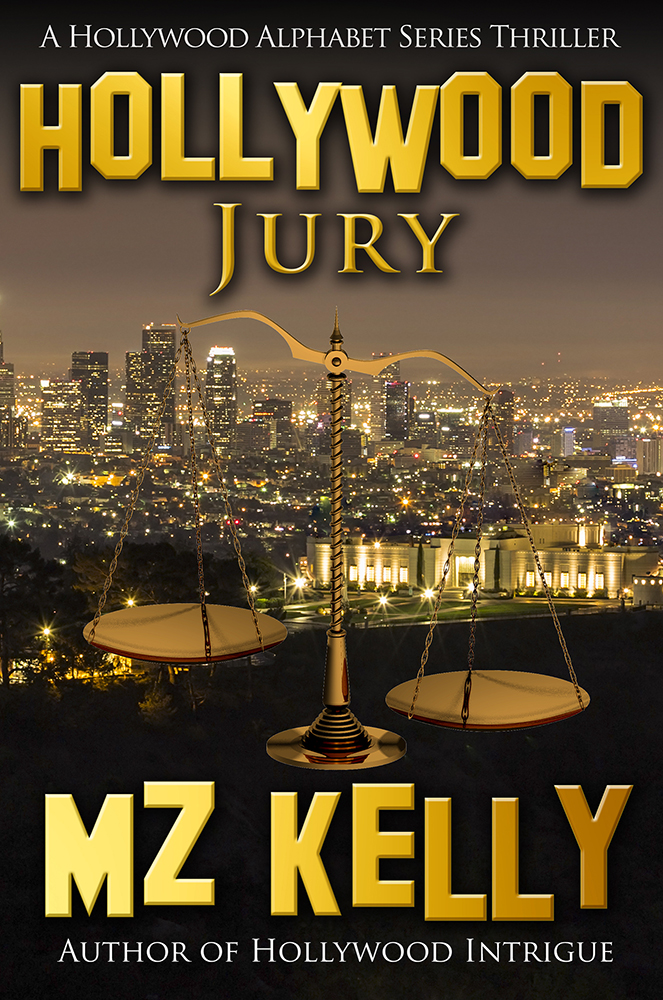 Hollywood Jury, the tenth book in the Hollywood Alphabet Series Thrillers, finds Detective Kate Sexton and her canine partner Bernie continuing their assignment in Section One, an elite homicide unit that works out of Hollywood Station.
Kate's job quickly becomes more stressful than she could ever imagine when a deranged serial killer begins a murderous spree on college campuses. While Kate pursues the killer, she agrees to work part-time with a Hollywood fixer named Pearce Landon who believes an innocent man is on death row, facing execution for a crime he didn't commit. Things become even more complicated when Kate's new partner begins to unravel, her love life is in shambles, and she learns a truth about her deceased father that no one, including Kate, ever imagined.
Throw in Kate's meddling best friends and private investigators/wannabe actors, Natalie and Mo, who are convinced their acting abilities will make them superstars, Kate's former partner Charlie Winkler who comes out of retirement looking for love, and Kate's duties as maid of honor for the Hollywood wedding of the century, and you've got all the ingredients for another wild ride through the streets of Hollywood.
If you're looking for suspense, romance, and a thriller with more laughs than a night at a Hollywood comedy club, grab your copy of the tenth book in a laugh-out-loud mystery series that continues to both shock and delight.